No need to switch multiple tabs, you have all customer information shown next to every conversation in NestDesk. It helps you easily recognize your current customers and your customer will no longer need to repeat the same answers.
In this article, you'll learn how to view customer information in NestDesk. Let's get started now!
How to view your customer information
First off, make sure you've already logged in NestDesk. If you don't have NestDesk account, please create a new one here.
Option 1
Navigate to Conversation section > find the customer you want to view and left-click to open the conversation
On the right sidebar, you can see customer profile and the order history of that person
Please note that whenever a current customer starts a conversation with you, NestDesk will match the customer profile to the ticket. This way, you will know exactly who you're talking to by viewing the customer details in the sidebar.
However, if a new visitor contacts you, there will be no customer data recorded before. You can create a new contact by editing the customer information right on the sidebar.
Option 2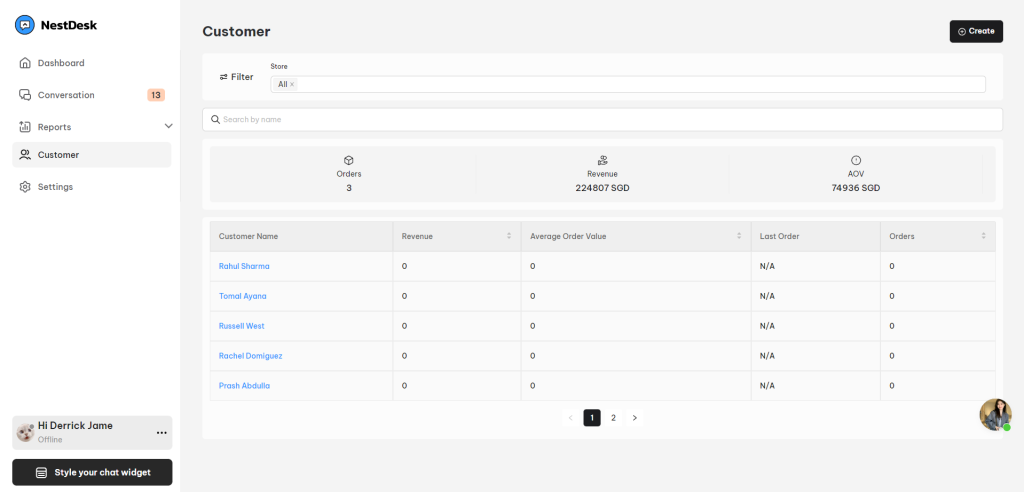 Filter customers by name on the search box
Find the customer you want and click through to view customer information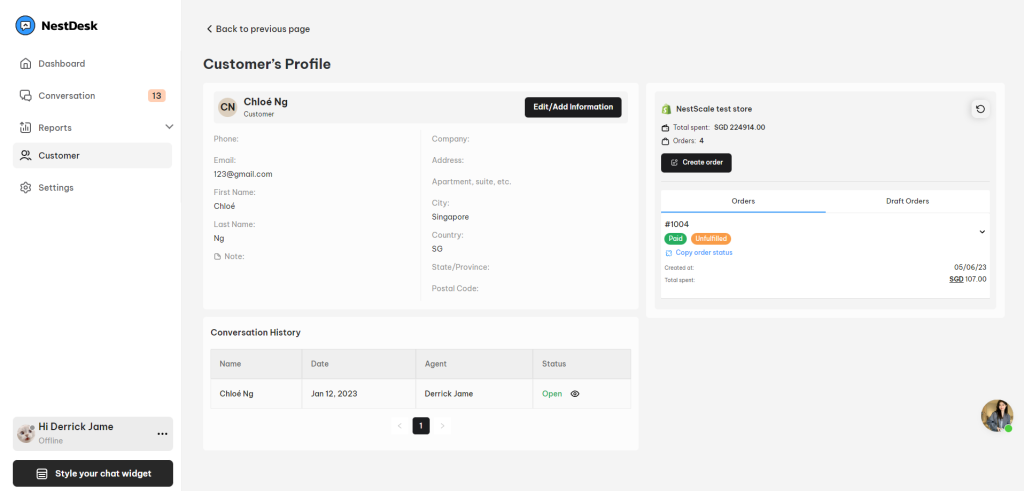 There you will see the customer information and order history shown on the right-hand side.
How to view your customer information on smartphone
Go to Chat > Select your conversation
Click on Info icon to view all customer information
---
Need any help?
Please contact our support team via live chat or email at [email protected].
We are happy to help you as soon as possible! 😊😊😊