There are some circumstances that may lead to this situation which will duplicate a single customer. For example is when one customer texted you, and the other day they used another browser to hit on live chat. Check their information and ask them to make sure that the two accounts are the same person.
In this post, you will learn how to merge customer in NestDesk. Let's get started now!
How to merge customer
First off, make sure you've logged in your NestDesk account. If you don't have an account, please register one here.
In the left sidebar, click on Conversation > open a conversation
On the upper right side, click on Search customer bar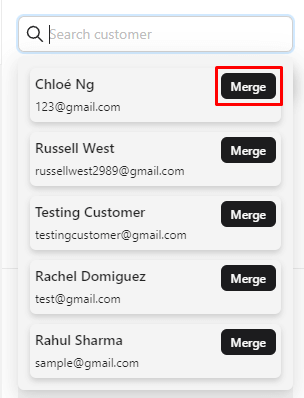 Click on Merge button at a Customer profile that is the same with that New customer
Choose Confirm at the pop up question

---
Need any help?
If you need any assistance with NestDesk, feel free to contact us via live chat in-app or email [email protected].
Our support team is happy to help.