Conversation title helps you easily remark and identify message among others with ease.
In this post, you will learn how to create & edit conversation title in NestDesk. Let's get started now.
How to create/edit a conversation title
From app dashboard, you click on Conversation section
Then you will jump into a feed where you can check and reply messages across channels.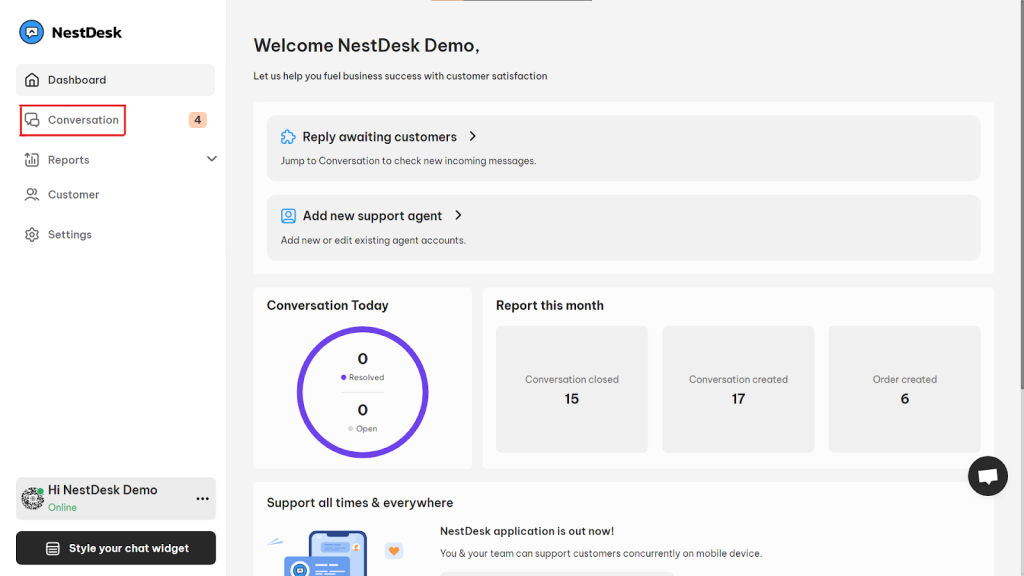 2. Click on a conversation. You will see the Conversation title box on the top of it.
3. Click on Edit icon next to the Conversation title > Enter the content > click Edit icon again to Save.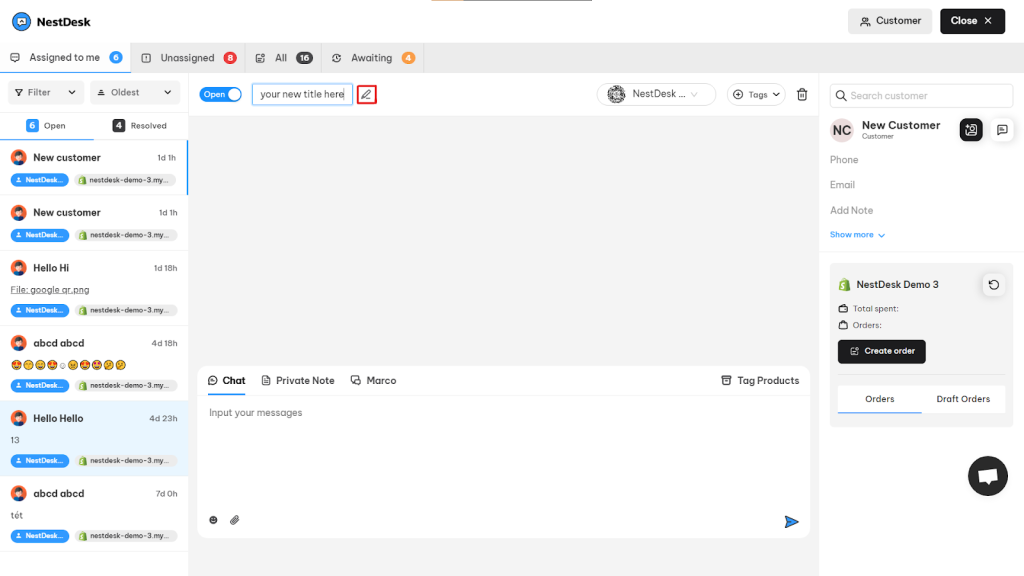 That's done! The conversation title is created successfully.
---
Need any help?
If you have any questions, feel free to contact us via live chat or send mail to [email protected]
Our customer support team is more than happy to help!