In this post, you will learn how to add an agent to your account. Let's get started now!
📌 Note: Only admin can add agents to the account.
How to add an agent to your account
1. Log in NestDesk admin account
2. In the left sidebar, go to Settings > Agents, click Add agents button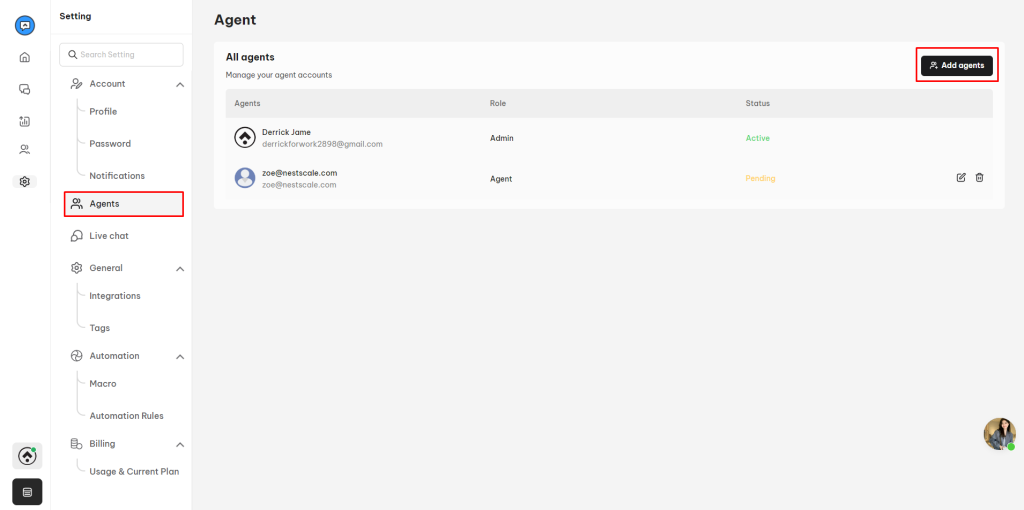 3. There you need to type down the email address of the agent and click on Save button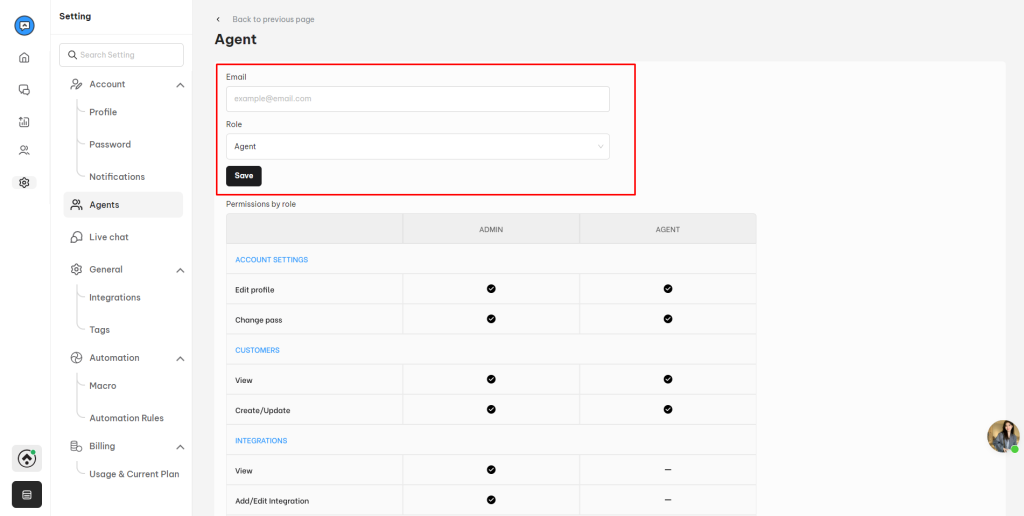 Then NestDesk will send a login instruction to the mailbox of that agent.
Here's how the invitation email looks like: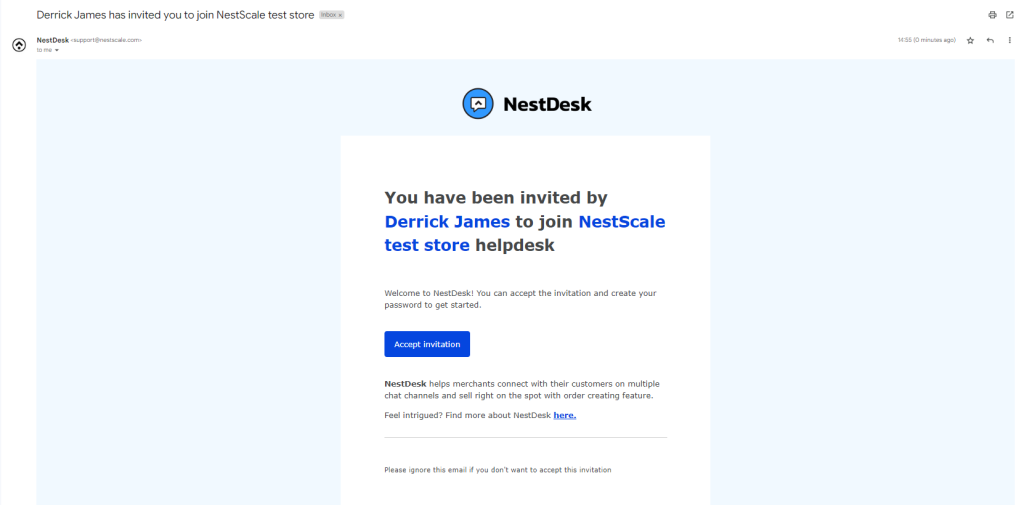 After clicking on the Accept Invitation button, a new page will appear to sign up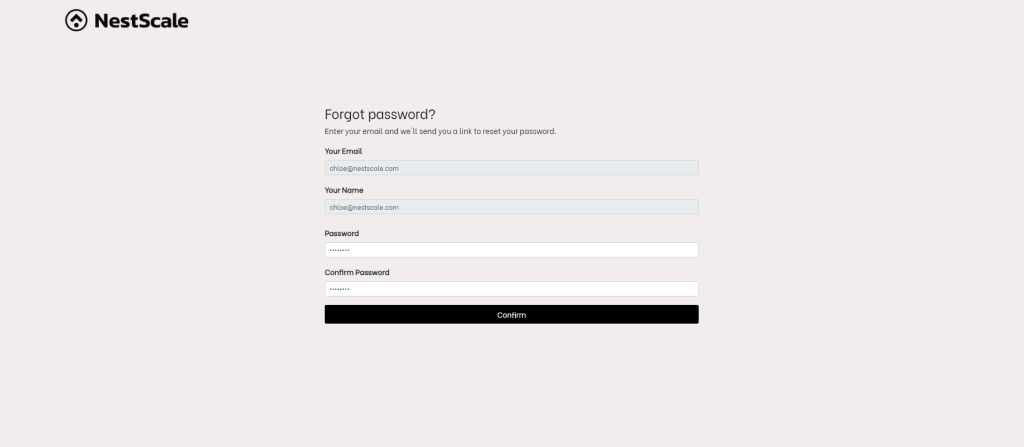 After the agent activates a new user account, his/ her status will display Active as shown below. There are 3 types of account status:
Active: account has been activated and is online now
Pending: invitation has been sent by admin but account hasn't been verified.
Offline: account has been activated and isn't online now

---
Need any help?
Please contact our support team via live chat or email at [email protected].
We are happy to help you as soon as possible! 😊😊😊