In this article, you will learn what paid & pending orders are in Shopify, and how to create paid and pending orders in NestDesk. Let's get started now!
First off, make sure you've already logged into NestDesk. If you don't have a NestDesk account, please create a new one here.
What are paid & pending orders?
Paid order is the order that the credit card payment has been captured, or a payment using an offline or custom method has been marked as received.
Pending order is the order that hasn't been paid yet. Orders are marked as pending status due to some of the following reasons:
Payment providers are processing but need to complete the payment.
Merchants can create orders, check Payment due later, and set the payment terms.
An order created using a manual payment method.
How to create paid & pending orders in NestDesk
Note: You have to add customer data before creating an order in NestDesk.
If you haven't, please learn more: How to create new customer
To create paid & pending orders, you need to follow these steps below:
Navigate to Conversations > open a conversation
On the right sidebar, click Create order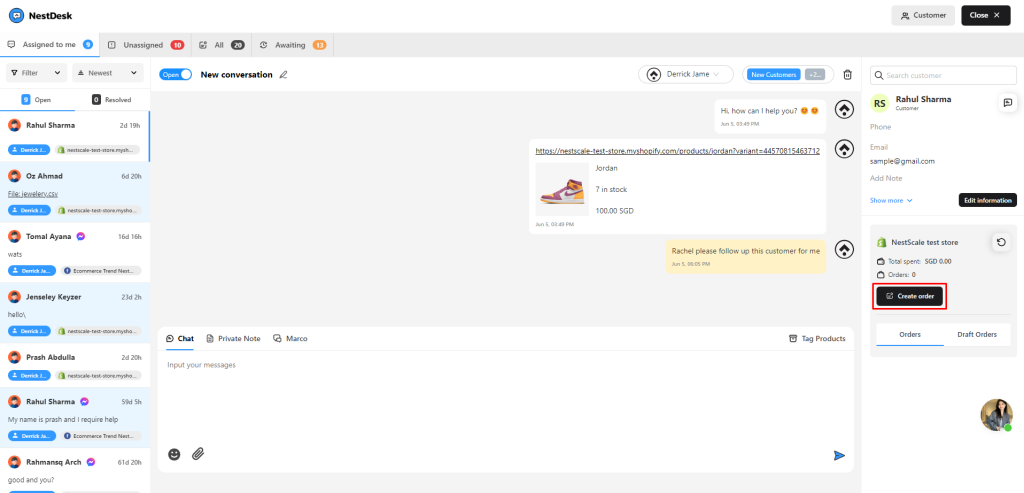 3. Fill in the order and customer's information
4. Click on Create paid order or Create pending order button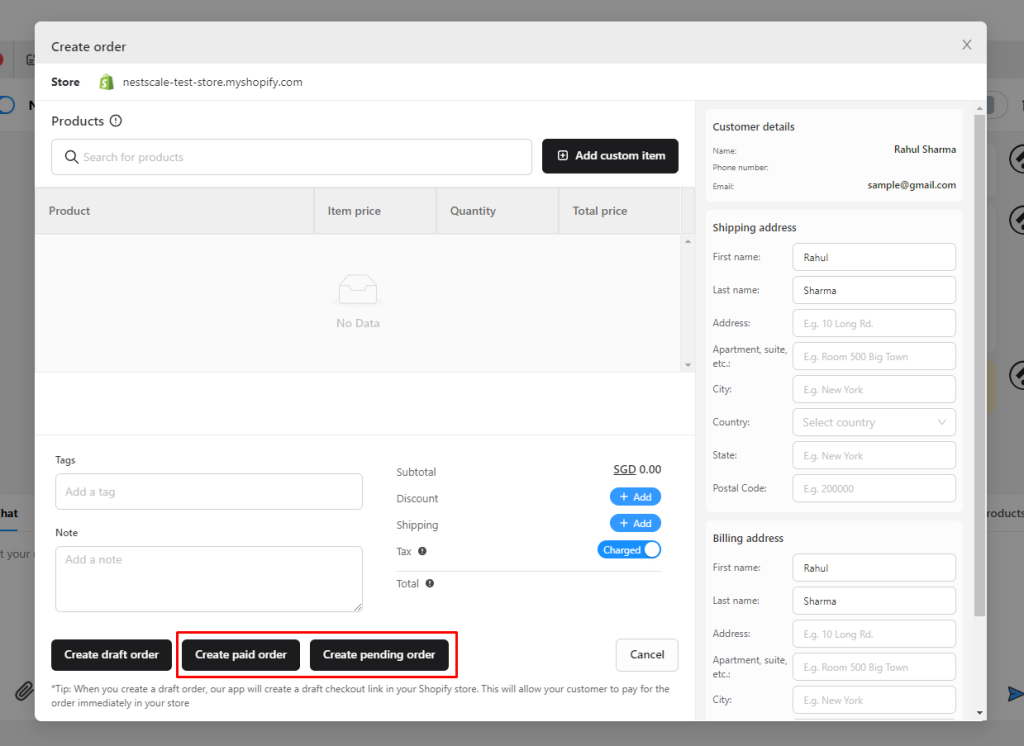 And you're done! The order will appear at Orders section down below Customer details in the Conversation
Note: Orders created in NestDesk will be automatically synced to your Shopify store's order list (and vice versa).
---
Need any help?
Feel free to contact us via live chat or send an email at [email protected].
Our support team is happy to assist you!