In some circumstances, you may want to edit/update customer information. This post will guide you how to update customer data in NestDesk. Let's get started now!
How to update customer information
First off, make sure you've already logged into NestDesk. If you don't have a NestDesk account, please create a new one here.
Update customer information during the conversation
Navigate to Conversation, choose one conversation that you want to edit customer's information
Click on Edit information button > update information as you want
Click on Save button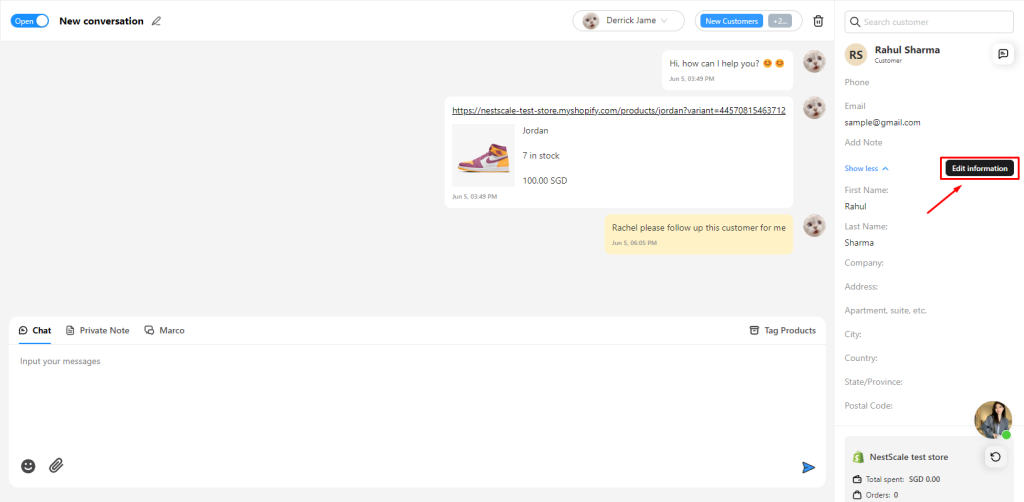 Update update customer data in your customer list
From the main Dashboard, go to Customer
Search for Customer's name that you want to update its information
Click on Edit / Add information button right next to customer's name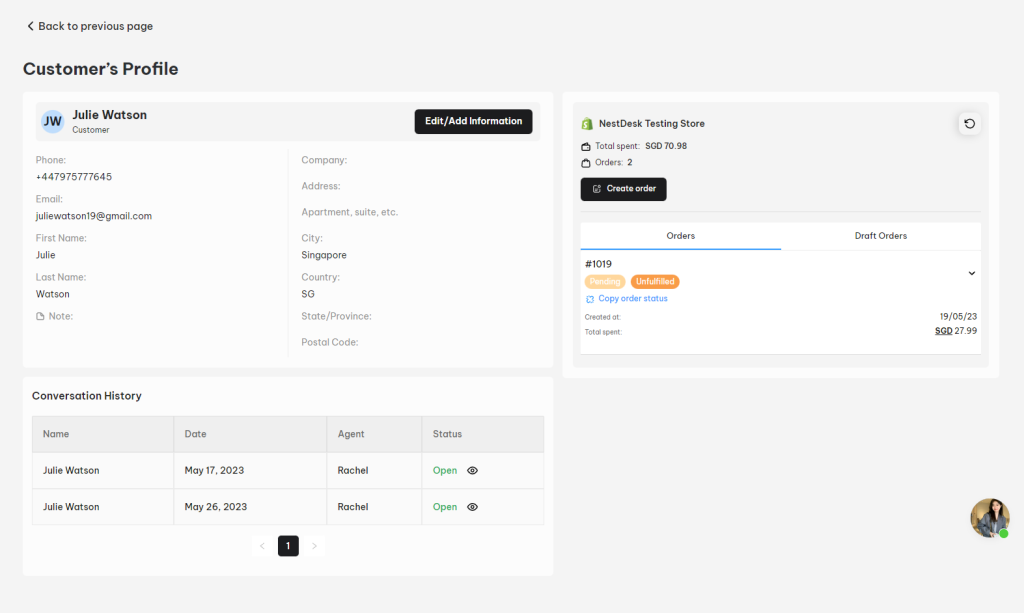 Insert the information that you wanted to change / update
Click Save button
Note: When you edit/update customer data in NestDesk, all setups will be updated in the corresponding customers in your Shopify store.
---
Need any help?
If you need any assistance with NestDesk, feel free to contact us via live chat in-app or email [email protected].
Our support team is happy to help.