In this post, you will learn how to disable a Shopify store integration with NestDesk. Let's get started now!
First off, if you don't have NestDesk account, please create a new one here.
How to disable data synchronization from Shopify to NestDesk
📌 Once Shopify integration is disabled, you will no longer access data from your Shopify store on the NestDesk account. Customer messages from live chat and Facebook messenger will not display in your NestDesk account as well. 
Navigate to Integrations > select Shopify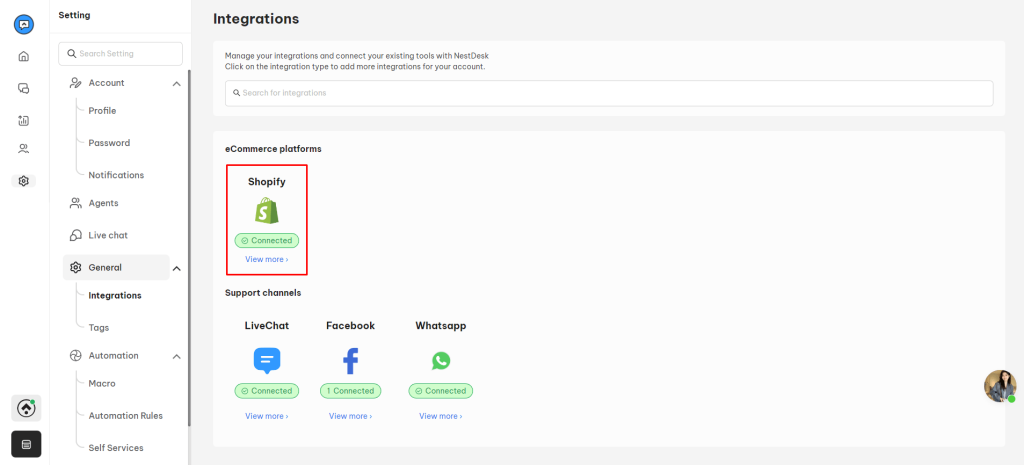 Click on your Shopify store that you want to disable synchronization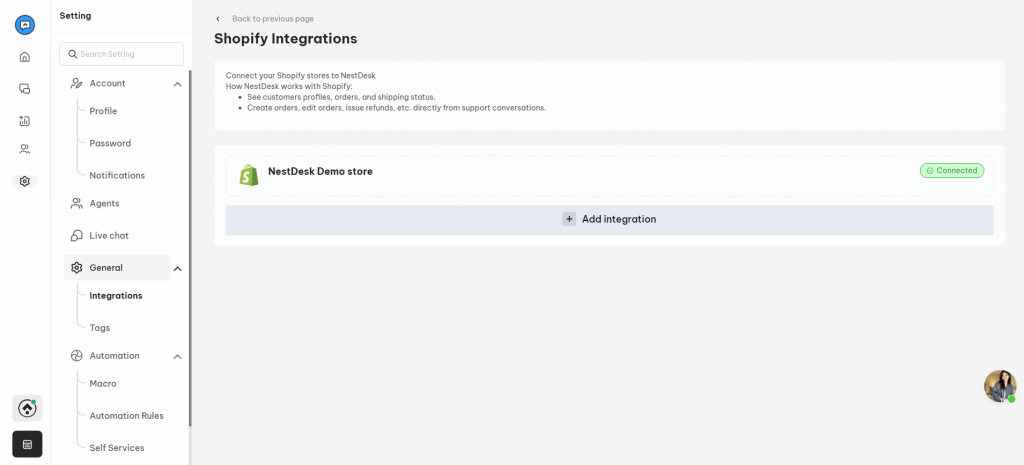 Switch off Integration Setting and click on Save button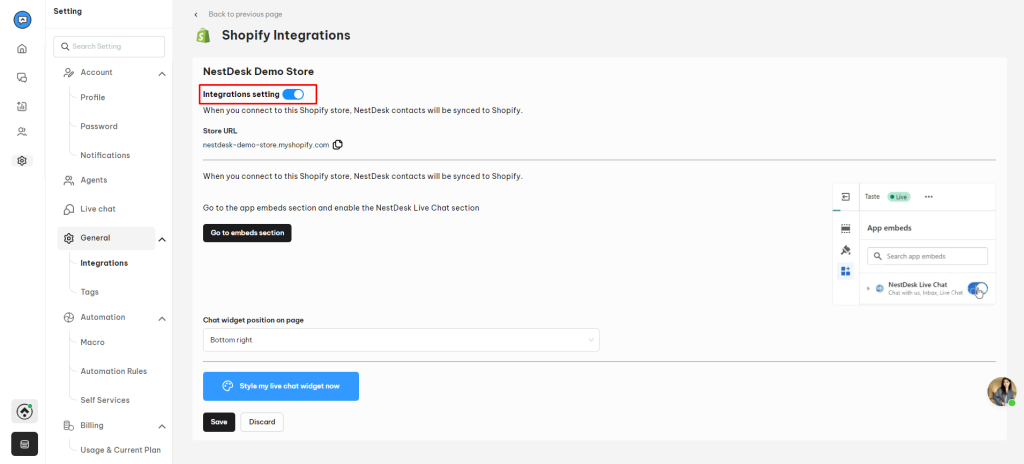 📌 Please note that, you could be only able to disable, but not erase the connected Shopify account
---
Need any help?
Please contact our support team via live chat or email at [email protected]
We are happy to help you as soon as possible!