After you connect your TikTok ad account to NestAds, NestAds will sync all the ad campaigns you've created in TikTok ad manager. However, you need to categorize the campaigns into specific campaign types of TRR funnel.
Setting the campaign type in NestAds helps in determining the objective of the campaign and how it fits into the TRR funnel.
For example, if you choose "Retention" as the campaign type, it means that the objective of the campaign is to target customers who have previously interacted with your brand, which aligns with the retention stage of the TRR funnel.
Similarly, if you choose "Targeting" or "Retargeting" as the campaign type, it would align with the targeting and retargeting stages of the TRR funnel, respectively.
You can ensure that your ad campaign aligns with your business goals and targets the right audience to maximize ROI by selecting the appropriate campaign type.
In this post, you'll learn how to set the campaign type for your existing ad campaign created from TikTok ad manager. Let's dive in!
How to set the campaign type for existing campaigns
Login to your NestAds account
Go to Campaigns section
Click on button next to a campaign that you want to select
Click on Edit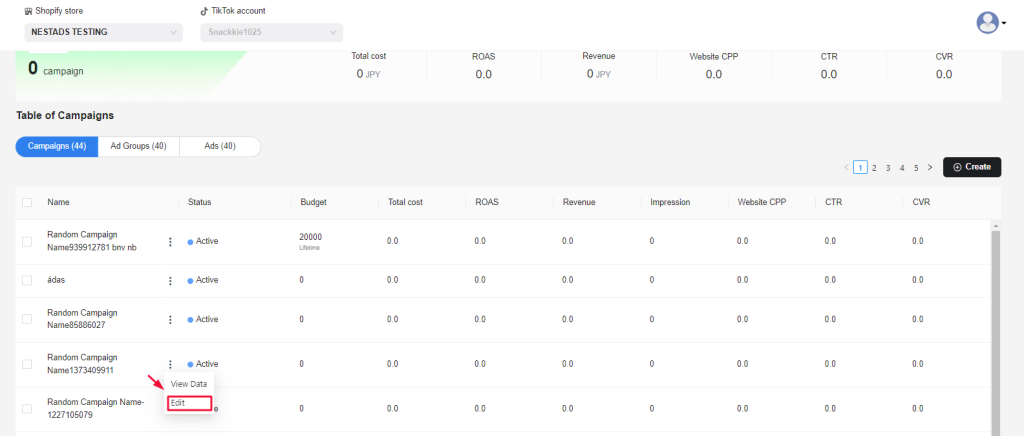 In Campaign type, click on Change

Select a campaign type > Hit on Select button
Targeting campaign:
Target new audiences who are likely to have an interest in your brand.
Retargeting campaign: Convert leads who showed interest in your brand into paying customers.
Retention campaign: Target existing customers with new offers to drive repeat purchase and increase customer lifetime value.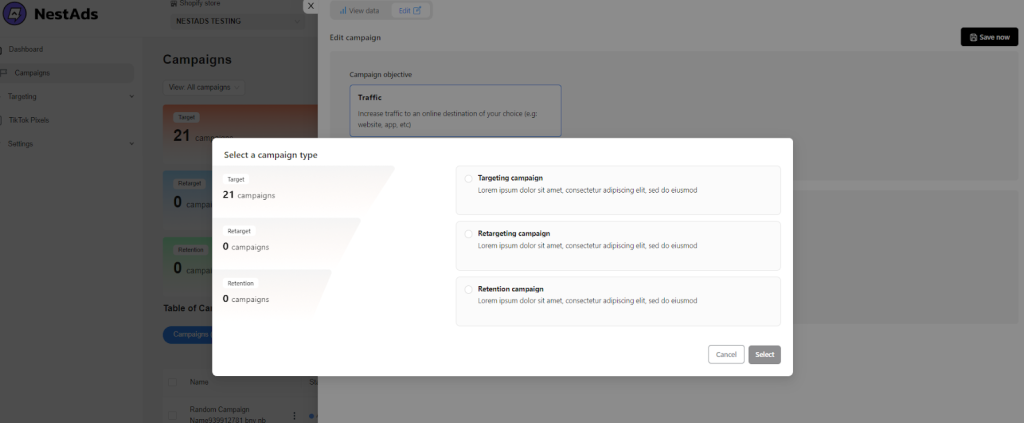 That's done! Now your ad campaign has been categorized into a specific campaign type. 
>>> Read more: What is TRR Campaign?
---
Need more help?
Feel free to contact us via live chat or email at [email protected]. Our support team is happy to assist you!