Lookalike audiences consist of individuals who may have an interest in your business as they share similar traits with your current customers.
Targeting lookalike audiences helps you acquire new customers, scale up your customer base and increase return on ad spend
In this article, you will learn how to create lookalike audiences in NestAds. Let's dive in! 
How to create lookalike audience
Login to your NestAds account. If you don't have account, please create a new one here.
Navigate to Targeting & Audiences > Click on Create button > Create from scratch > Lookalike audience

Configure Audience Settings
Source: Select from your existing custom audience or create a new custom audience
Contain source: Pick one out of 2 options
System: Pick one out of 3 options
Placement: TikTok is set as placement by default
Location: Set a location where your lookalike audience is located (We recommend this is the same as the location where you want to advertise).
Audience size: Pick one out of 3 options
Audience name
Enable Reach & Frequency: Turn on only if you intend to use it in R&F campaigns, as it will increase the audience creation time by 1-2 days.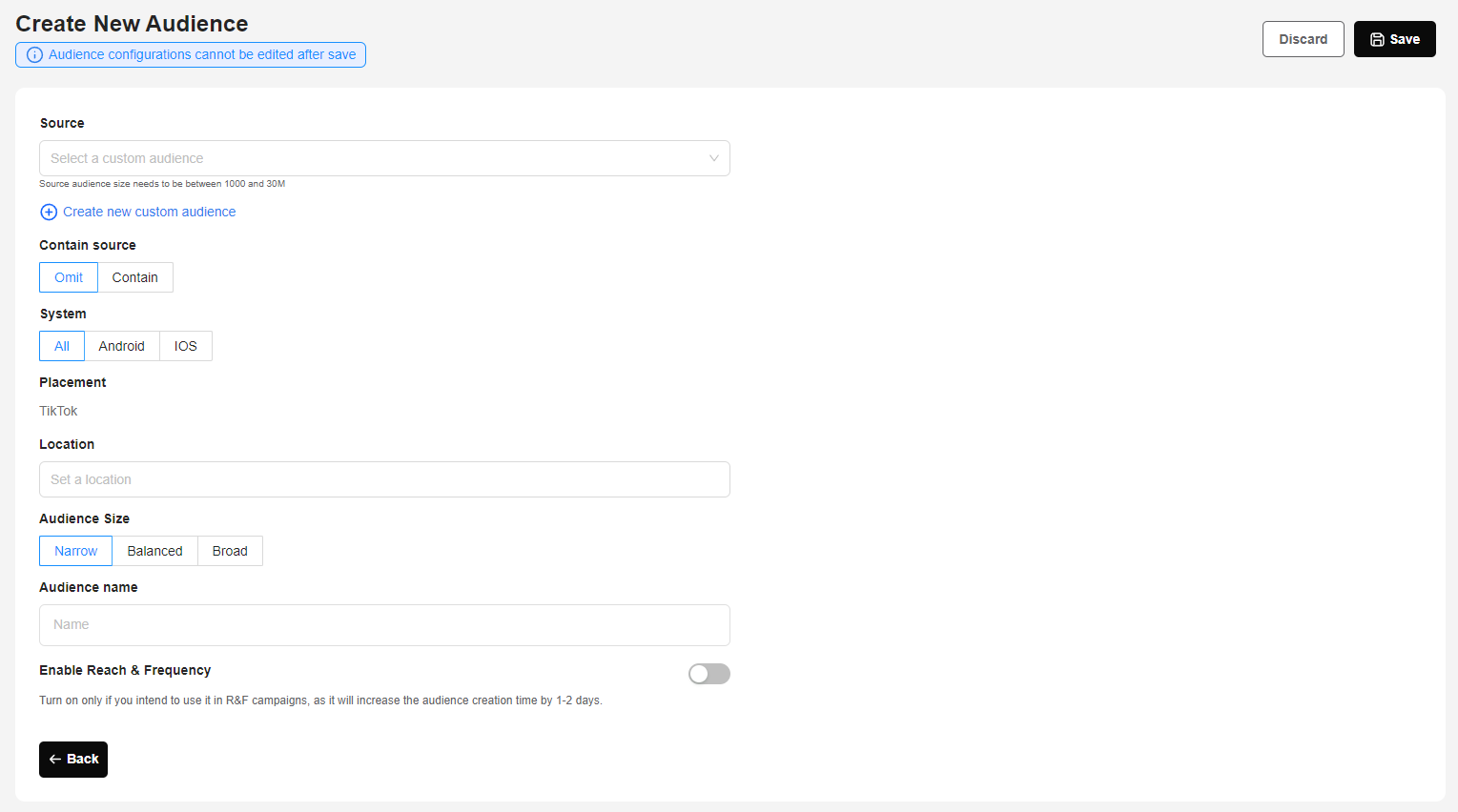 Hit on Save button
Note: Audience configurations can not be edited after you save. So please double-check your setup carefully before clicking on Save button. 
---
Need more help?
Feel free to contact us via live chat or email at [email protected]. Our support team is happy to assist you!