Campaign library consists of various email campaigns templates for different marketing purposes. Using pre-made email saves you time and ensure that your emails look professional and polished.
In this post, you will learn how to use campaign library in NestSend. Let's get started now!
How to use the campaign library
On the left sidebar, click on Campaigns > New campaign button
Here you will see all email campaign templates arranged into 4 main tabs:
All templates
Your saved designs
Seasonal and holiday
Newsletter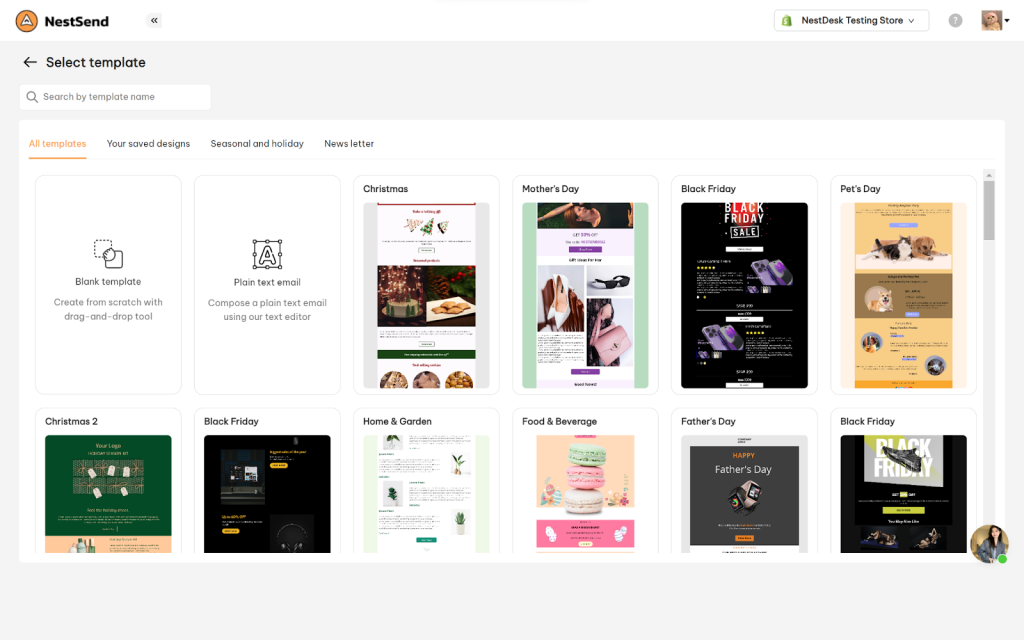 For seasonal and holiday campaigns, you can use pre-made templates like
Christmas
Black Friday
Cyber Monday
Halloween
Mother's Day
Father's Day
Pet's Day
Thanksgiving
Women's Day
Happy New Year
St Pattrick's Day
Flash Sale
Independence Day
Summer Time
Back To School
…
For Newsletter, you can use pre-made templates with various layouts and purposes.
After selecting a favorite email campaign template, you click on Continue button and start customizing it to align with your brand.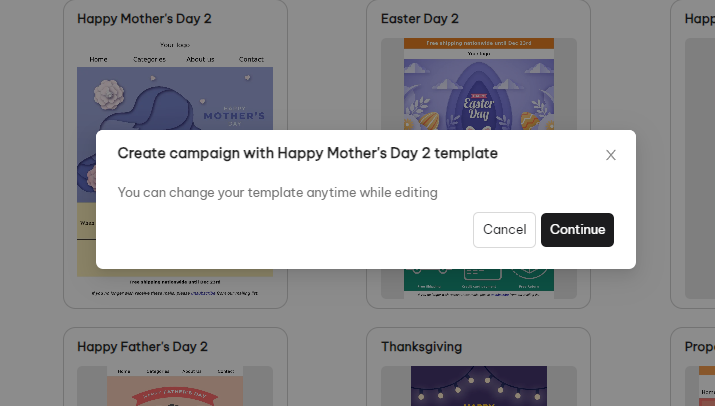 >>> Learn more: How to create email campaign
---
Need any help?
Please contact our support team via live chat or email at [email protected]. We are happy to help you as soon as possible!