An automation flow is created by a sequence of triggers, emails, and other conditions which are called automation building blocks. So in this article, you will learn about automation building blocks and how to use them in NestSend.
Automation building blocks in NestSend
Automation building blocks in NestSend break down into 2 main types
Flow triggers
Flow elements
Flow triggers
Flow trigger is the compulsory condition to activate an automation flow. There're 2 types of flow triggers that you can select from
ACTION: Contacts will enter the automation flow when they take a specific action

Someone placed an order
Someone abandoned their checkout
An order is fulfilled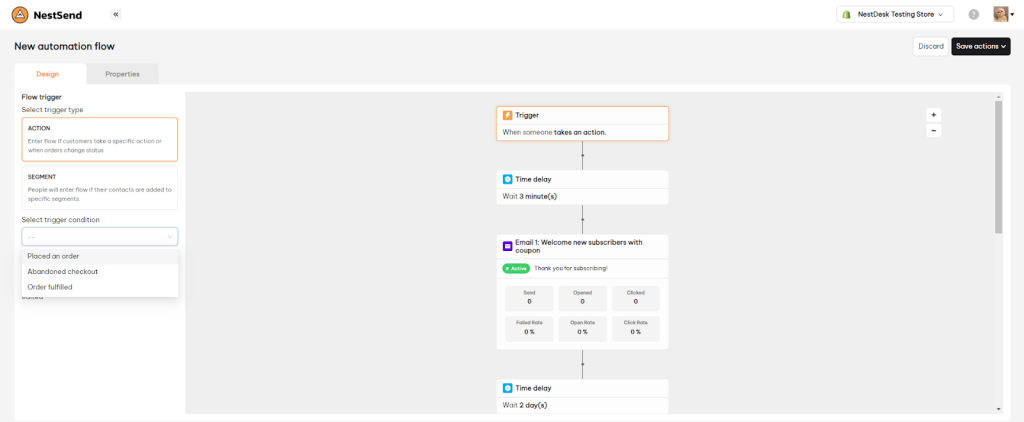 SEGMENT: Contacts will enter the automation flow if they are added to specific segments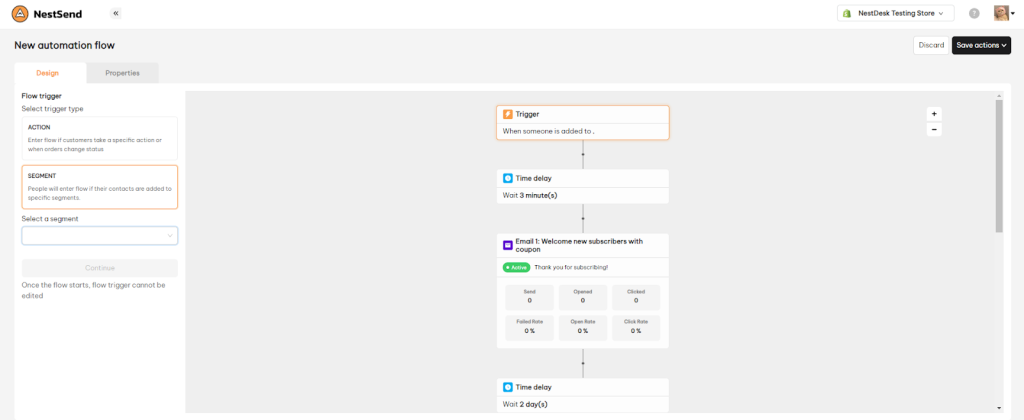 Flow elements
Flow elements are actions running in the automation workflow.
Emails: You can select a template email or create a new one using the drag & drop editor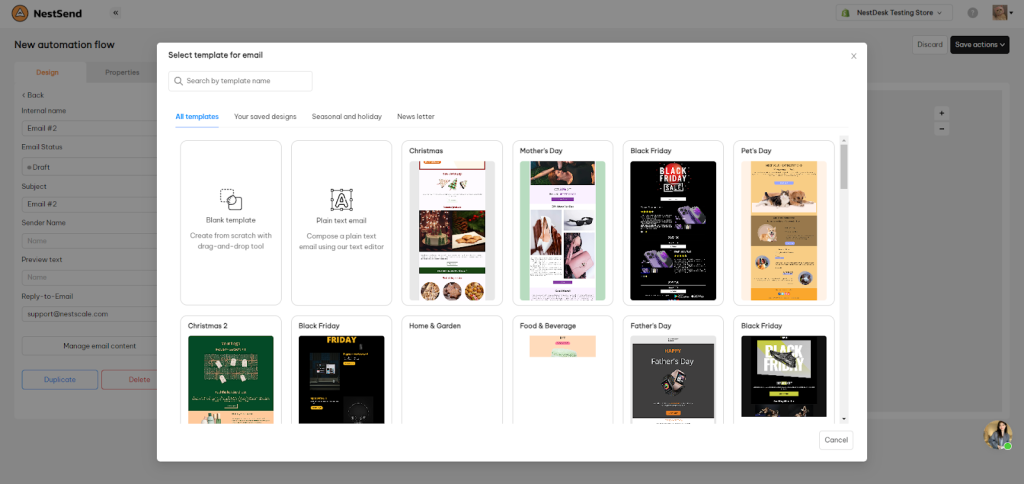 A/B testing conditions: Test two variants of your emails to the same audience. You can modify the variable percentage of A/B testing (It's 50-50 in default)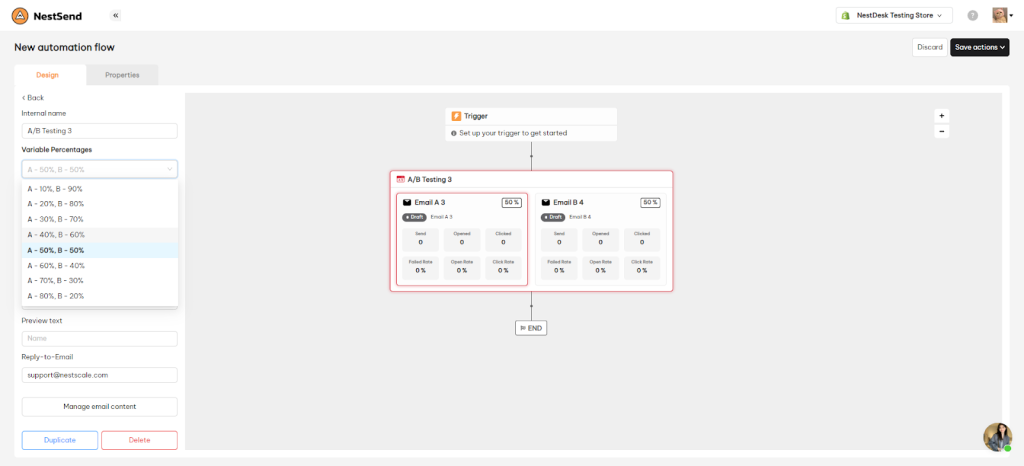 T/F branch conditions: Let you deliver personalized emails based on customer behavior with the precedent emails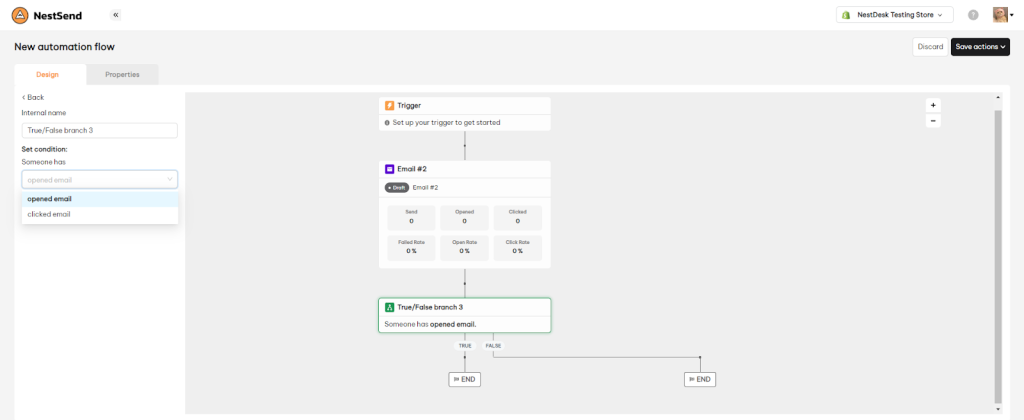 Time delay: Set the delay time before proceeding to the next action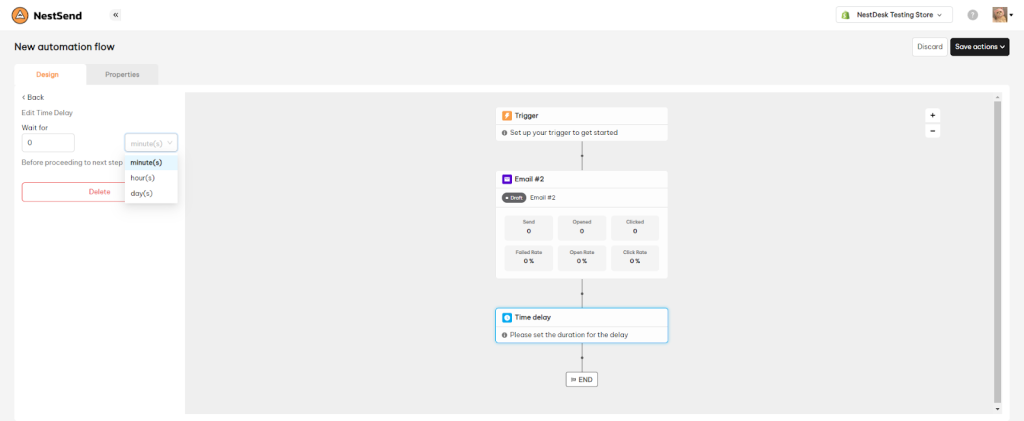 ---
Need any help? 
Feel free to contact us via live chat or email at [email protected] Our support team is happy to assist!