The subject line is the first thing a subscriber sees in an email's inbox and determines whether or not the subscriber opens the email. By focusing on the subject line of your emails, you can get more customers to open your emails, keep them out of spam folders, and get your messages seen. 
This article will show you how to write effective subject lines and how to check subject line performance.
Before you begin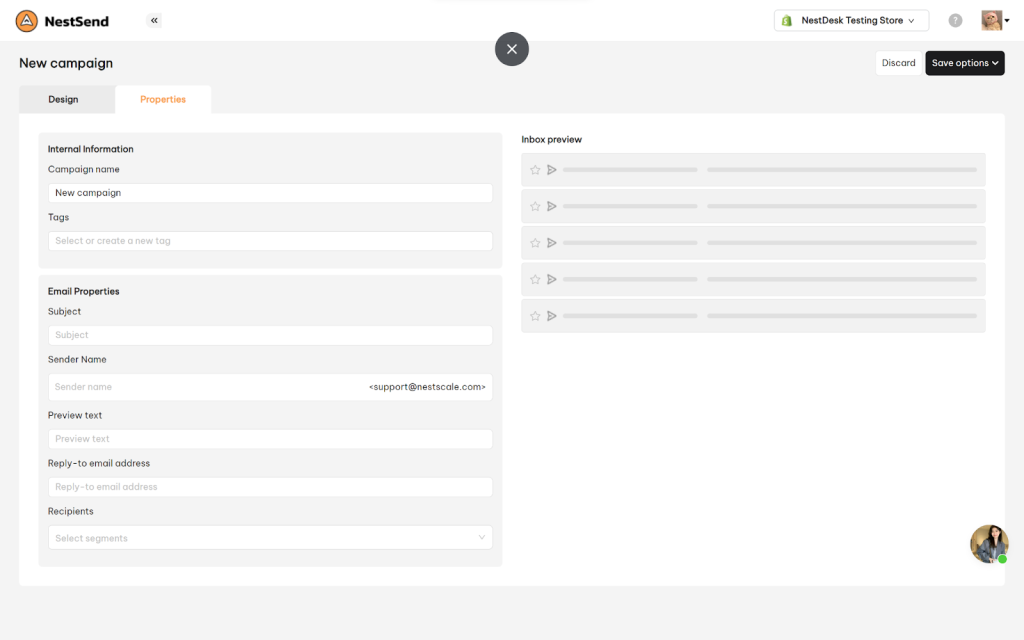 What is email subject?
An email subject line is the part of an email that appears in the user's inbox upon opening. It tells the purpose of sending the email and interests to your audience, thus determining if they open and read what you have written or not.
It also plays a critical role in consumer psychology and sending intentions — something marketers should be aware of! People either read or delete emails based on the subject line.
Here is a typical example of an email subject line:

Email subject best practices
Below is a list of email clients and their default character count displayed.
| | |
| --- | --- |
| Email client | Character Length displayed |
| Outlook 2010 preview | 54 characters |
| Outlook 2010 compact | 73 characters |
| Thunderbird | 66 characters |
| Gmail | 70 characters |
| Outlook.com | 60 characters |
| Yahoo Mail | 46 characters |
| Android (480 x 320px) portrait | 27 characters |
| Android (480 x 320px) landscape | 46 characters |
| Android (800 x 480px) portrait | 30 characters |
| Android (800 x 480px) landscape | 62 characters |
| iPhone portrait | 41 characters |
| iPhone landscape | 64 characters |
| Windows Phone portrait | 42 characters |
| Windows Phone landscape | 61 characters |
What is preview text in email?
Preview text, sometimes known as the preheader, is the snippet of text that appears after the email subject line in most email programs. It is a feature that email marketers can use to improve their delivery rates, by improving how their message looks in the inbox.
Preview text best practices
Reduce repetition
When writing your preview text, try to reduce repetition in your language. Since an email's preview text is typically short, optimizing the use of your characters is important. You have few words to entice your readers, which means you might want to pick your content carefully. If you avoid repetition, you can add more unique content that's appealing.
Test your text
Before deciding on your preview, test your text to determine the best message for your emails. For example, you can write a few different versions of your preview text for one email and send a different version to each of your subscribers, using analytics to gauge which preview received a higher click rate. The results of this test might show you whether a certain preview length produces better results.
Use verbs
Try to use verbs or action words when creating your preview text. Action words usually elicit reactions from readers. An action word can be more interesting than passive phrases. For example, saying "Hurry to our store to make a purchase!" may produce more of a reaction than simply saying "Please visit our store."
---
Need any help?
If you need any assistance, feel free to contact us via live chat or send an email to [email protected]. Our support team is happy to help you!