NestSend enables you to create a new contact profile which includes some default fields such as name, phone number, email, etc
When you add a new contact to your NestSend account, it is automatically synced to the Customer section of your Shopify account.
📌 Note: Before creating a new contact, make sure that you've connected your Shopify store to NestSend. If you haven't, please check out the guideline here. 
How to create a new contact in NestSend
Navigate Contacts > click on Add contact button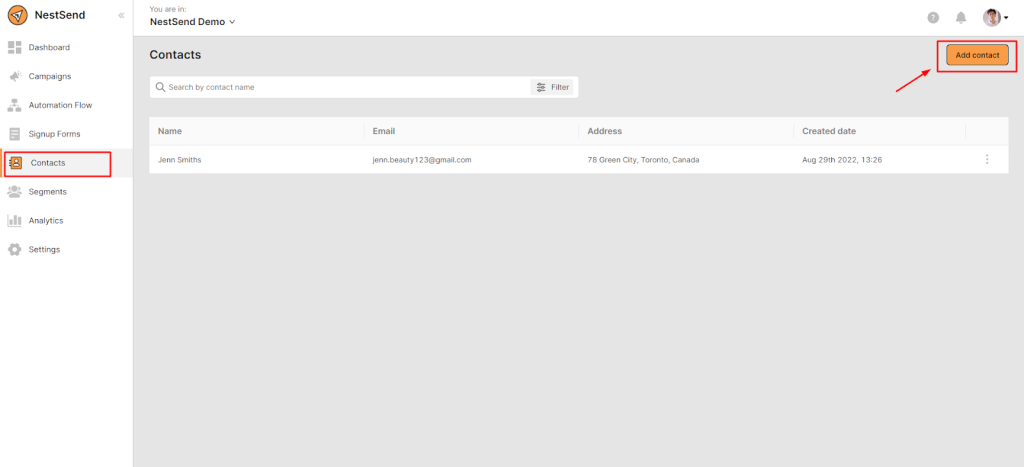 Now you fill out the Contact information and click on Save contact button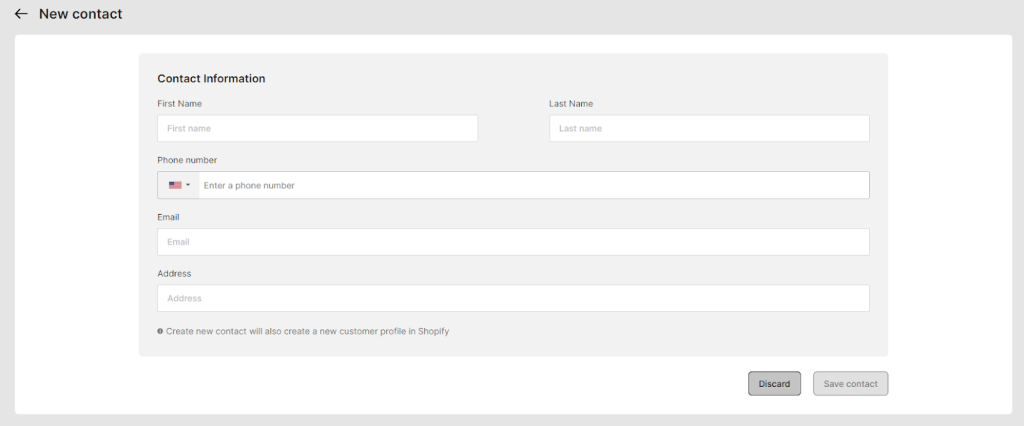 Here's how your newly added contact display in NestSend.

---
Need more help? 
Feel free to contact us via live or email at [email protected]