Choosing the best time to send your campaign is important. You don't have to leave what you're doing or set an alarm to send an email just to send a message. With NestSend, you can choose to Send now or Schedule to send at a specific time.
In this post, you will learn how to schedule an email campaign in NestSend.
Let's get started now!
Send Now
If you choose Send now when sending an email campaign, it will begin sending promptly. This process sometimes takes a few minutes.
Schedule a campaign
If you choose Schedule option, your email will be sent later. The deliver time depends on specific date & time you set in your local timezone.
E.g: If you schedule to send at 10 AM tomorrow, the email will be sent to the recipients based on your timezone.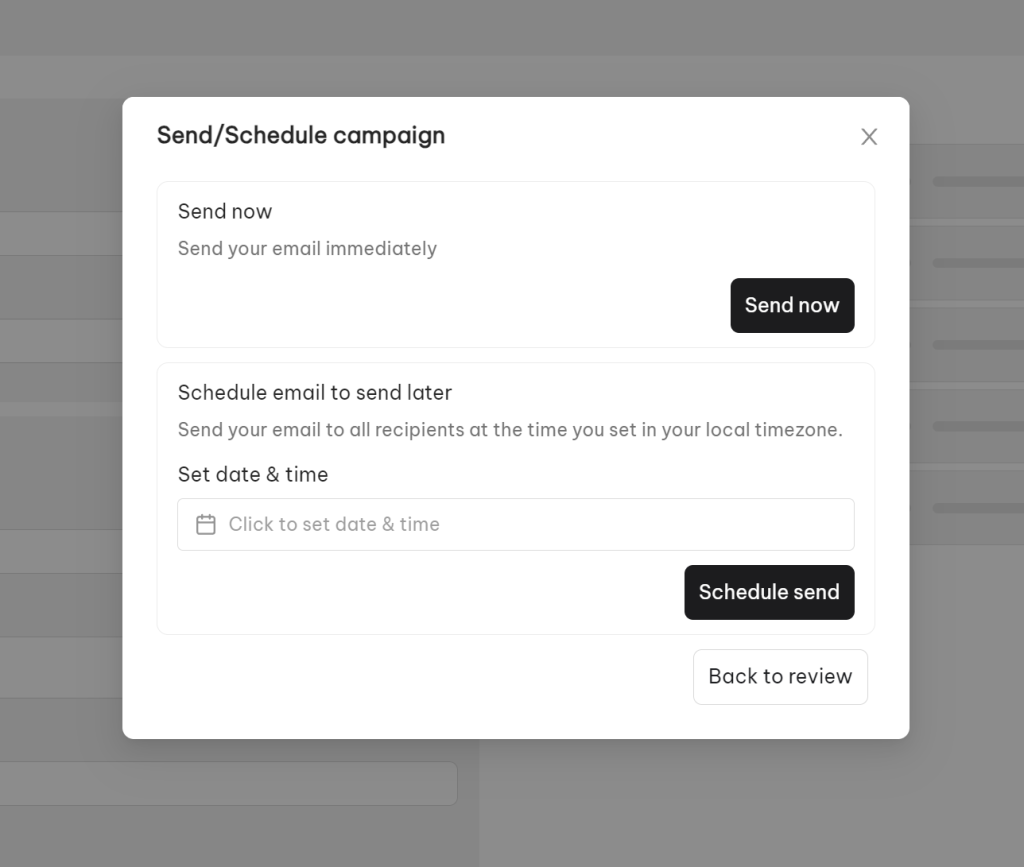 ---
Need any help?
If you need any assistance, feel free to contact us via live chat or send an email to [email protected]. Our support team is happy to help you!