Verifying your sending domain adds an authenticity mark to your emails. It's a method for recipient mail filters to connect your company domain with your email server's identity, strengthening the trust of your email marketing campaigns.
This article will demonstrate the process of verifying your email domain with several widely used email domain providers.
How to verify email domain in NestSend
Under Domain verification, click on Get DKIM record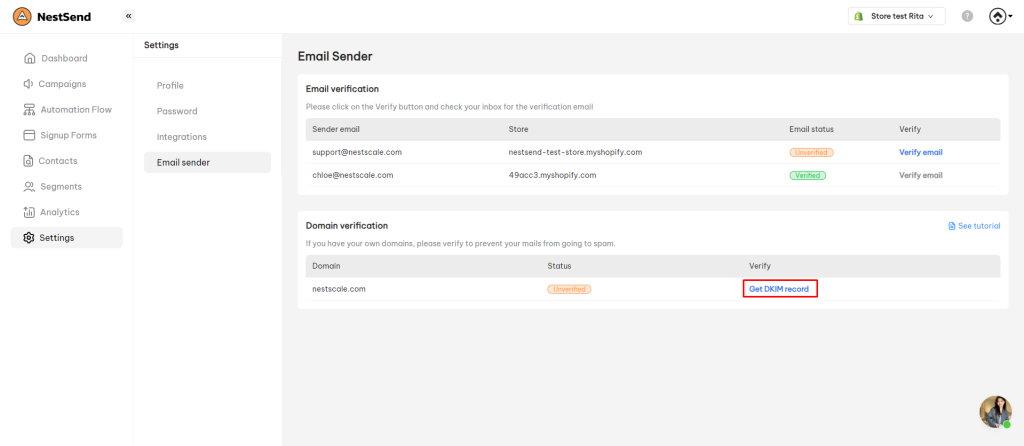 2. Copy the DKIM records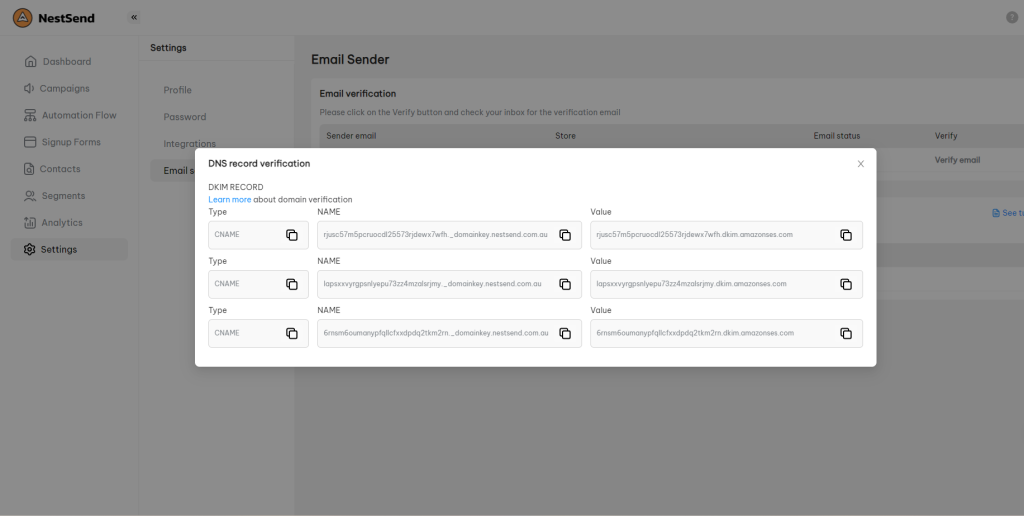 3. Please follow the user guide of these widely used email domain providers below to paste the DKIM record into your domain host configuration
Several widely used email domain providers
(to be updated – please contact us if your domain provider is not listed above)
---
Need more help? 
Feel free to contact us via live chat or email at [email protected]