By integrating NestSend into your Shopify store, you can ensure seamless data synchronization between these two platforms. Note that you can integrate multiple Shopify stores into a NestSend account.
How to integrate NestSend to your Shopify store
Login to your NestSend account
Go to Settings > select  Integrations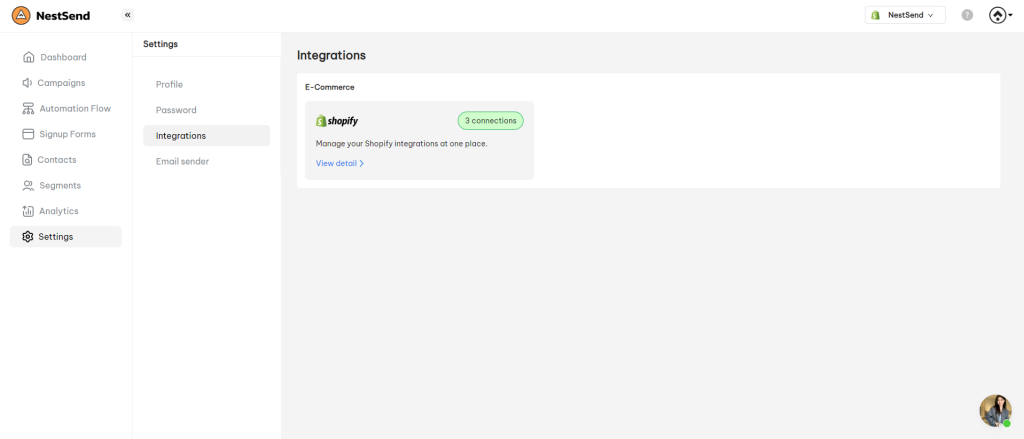 3. Click on Add Integration button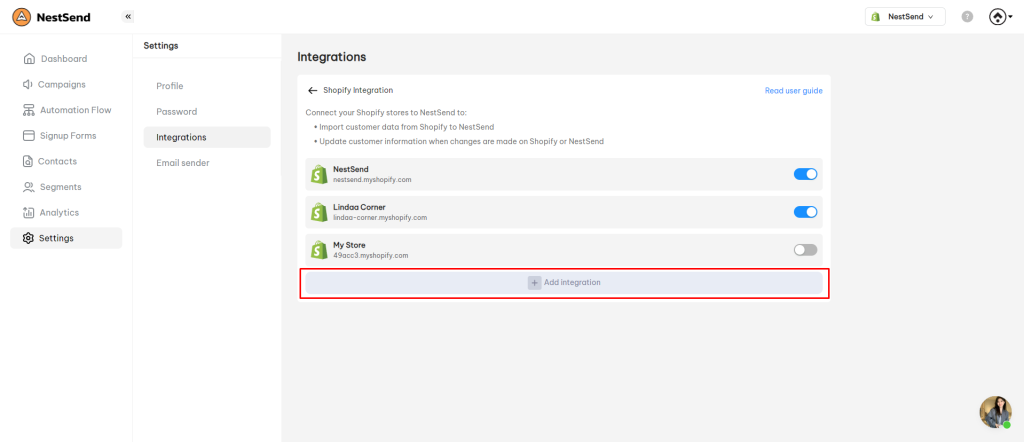 4. Then you enter your store URL to connect. Please keep in mind that you need to put your store link in the right format.
For instance: example.myshopify.com
And hit on Connect button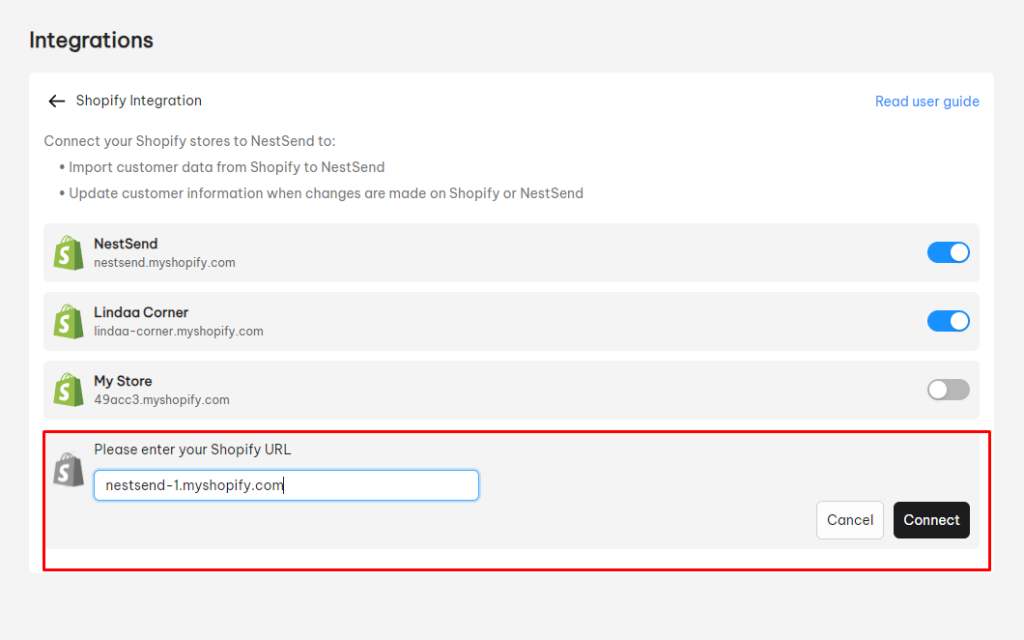 5. Now you will be directed to the NestSend app listing. Please install NestSend app in your Shopify store if you haven't 
Once the app is installed, your Shopify store has been integrated into NestSend account successfully. 
---
Need more help?
Feel free to contact us via live chat or email at [email protected]. Our support is more than happy to help!