In this post, you will learn how to edit the widget in NestWidget app. Let's get started now!
First off, make sure you've created a live widget in NestWidget. Learn how to create live widget here.
Edit a live widget
Follow steps below to edit a live widget:
From Dashboard, navigate to My widgets > Live widgets
At the Action column, click on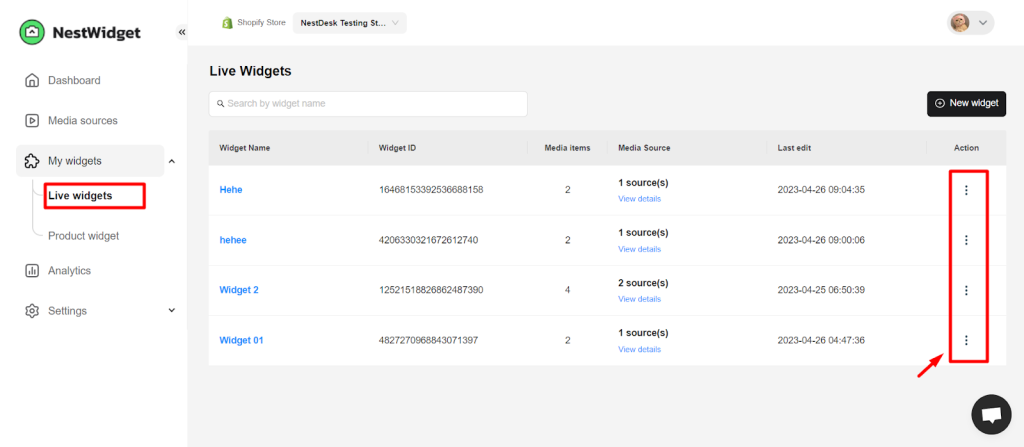 Choose Edit widget on the widget that you want to edit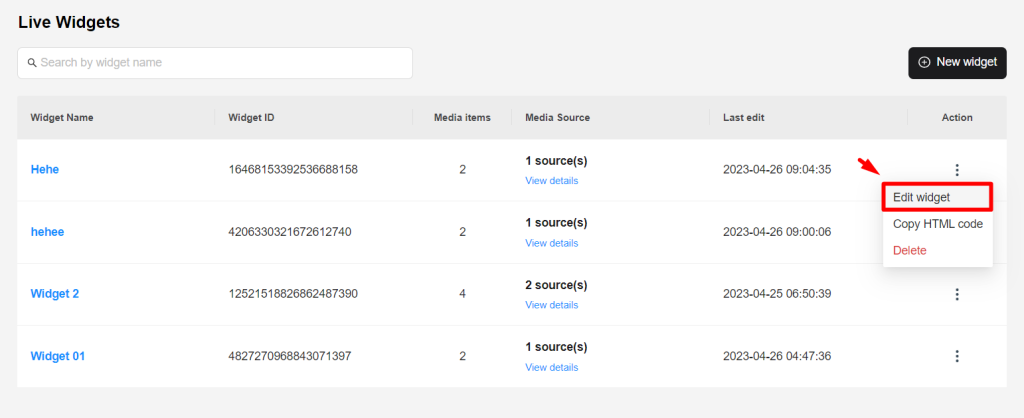 Change media sources in live widget
At Edit media sources Dashboard:
Press + Edit source(s) to change Media sources
Press the rubbish bin icon to Delete a chosen Media source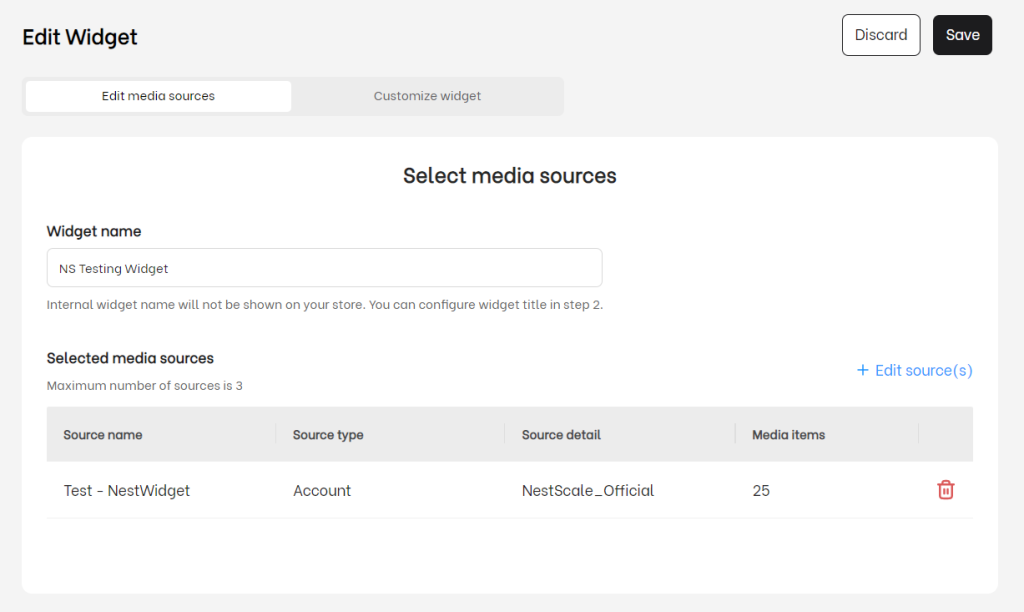 Click Save to save the progress / click Discard to back to previous edit
Customize live widget
At Customize widget Dashboard, you can edit following settings:
General Configuration
Desktop layout
Mobile layout
Interaction
Click on Save button to save your all changes.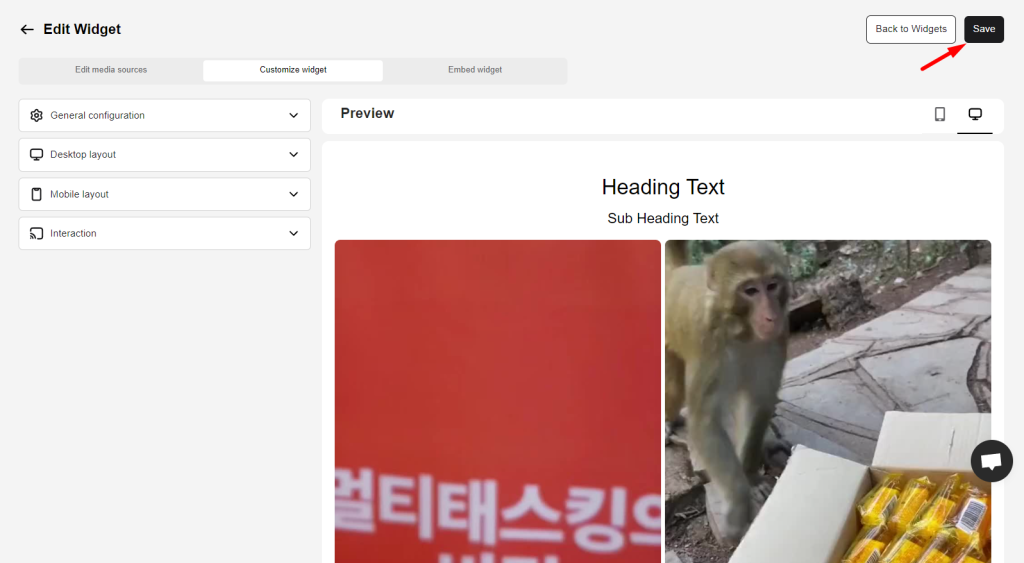 ---
Need more help?
Please contact our support team via live chat or email at [email protected]
We are happy to help you as soon as possible!